Overview for International ASONTV Companies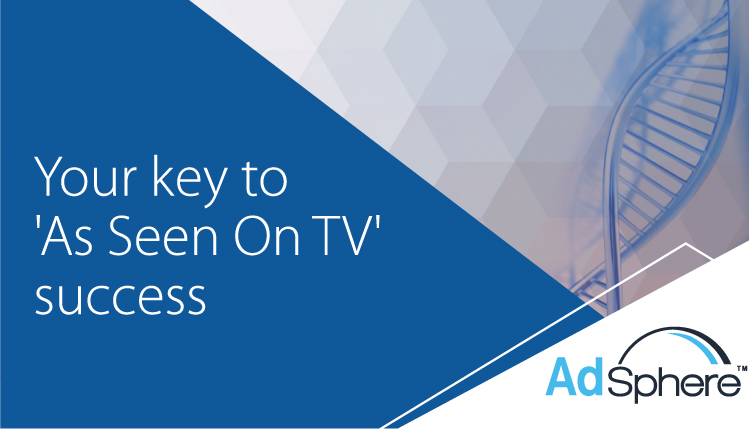 The 'As Seen On TV' product industry in the United States uses both short form and 28.5 minute formats to advertise products on national television networks. These specialized television campaigns are among the many types of direct response campaigns tracked by DRMetrix.

DRMetrix's approach to monitoring television networks is unique and has produced the most accurate U.S. rankings in the industry.
Not all television research is created equal.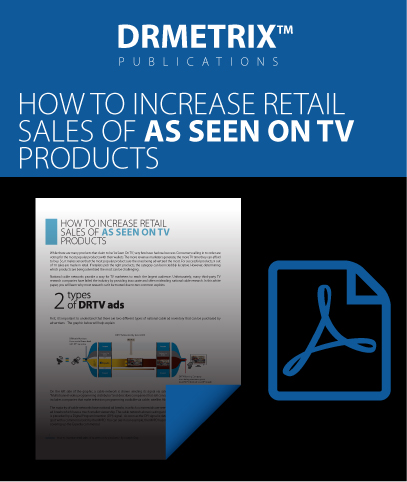 Historically, 'As Seen On TV' industry ranking reports have been fraught with inaccuracies. To learn why, please download our free white paper, "How to increase retail sales of 'As Seen on TV' products".






Introducing AdSphere™

As a competitive media research system, AdSphere™ was developed to provide companies in the electronic retailing industry with a window into the U.S. television marketplace. AdSphere™ will show you what's hot and what's not tracking campaigns across 190 industry categories and over 140+ national networks.



Ranking reports

See which advertisers and brands have the highest schedule valuation for any date range, industry category, and more. Drill down to quickly see the top brands and creatives and analyze both creative and media executions.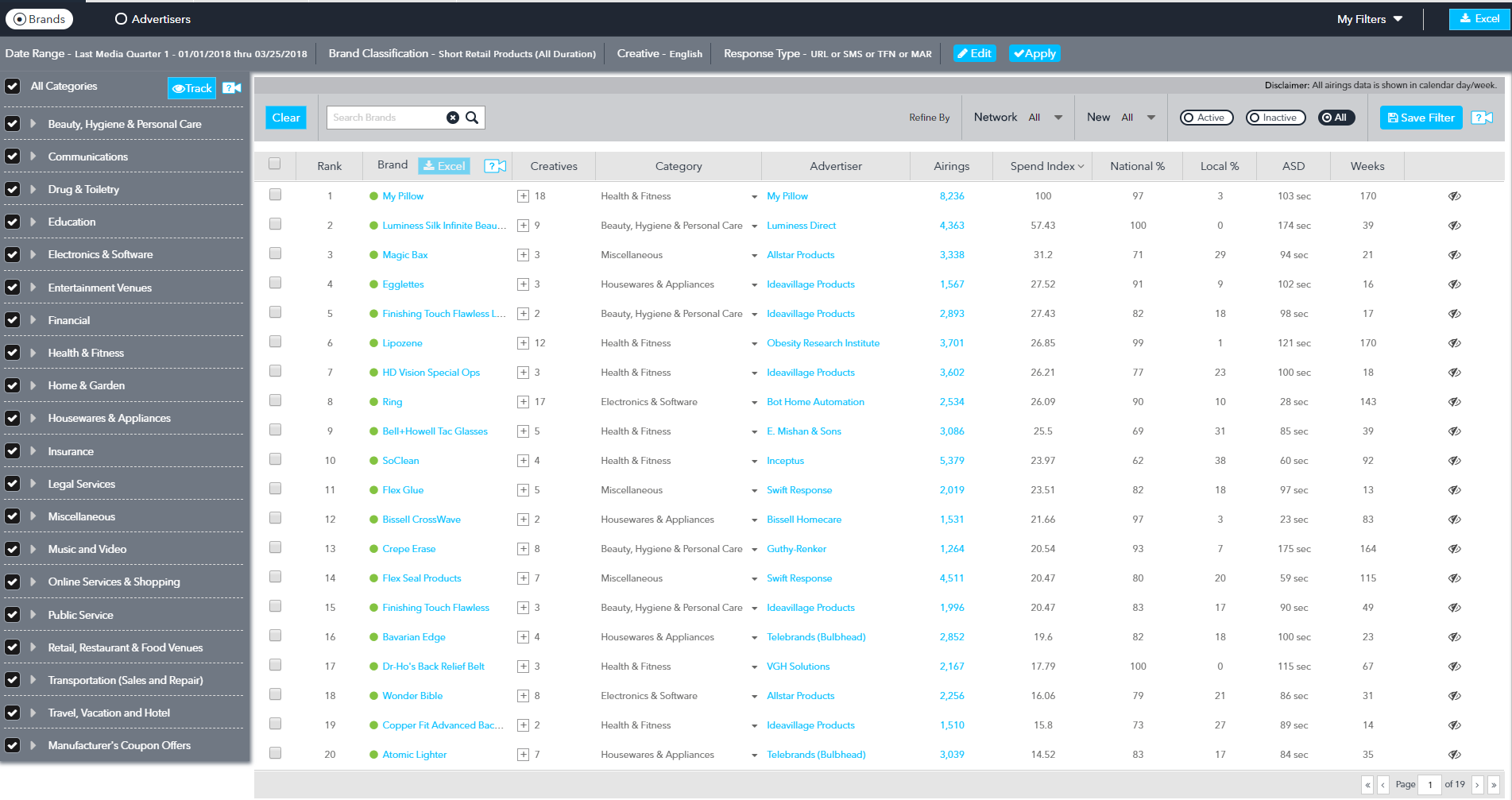 Airing frequency timeline

A world of insight awaits you as you explore AdSphere™airing frequency timelines to determine whether a TV brand is at the beginning or end of its life cycle.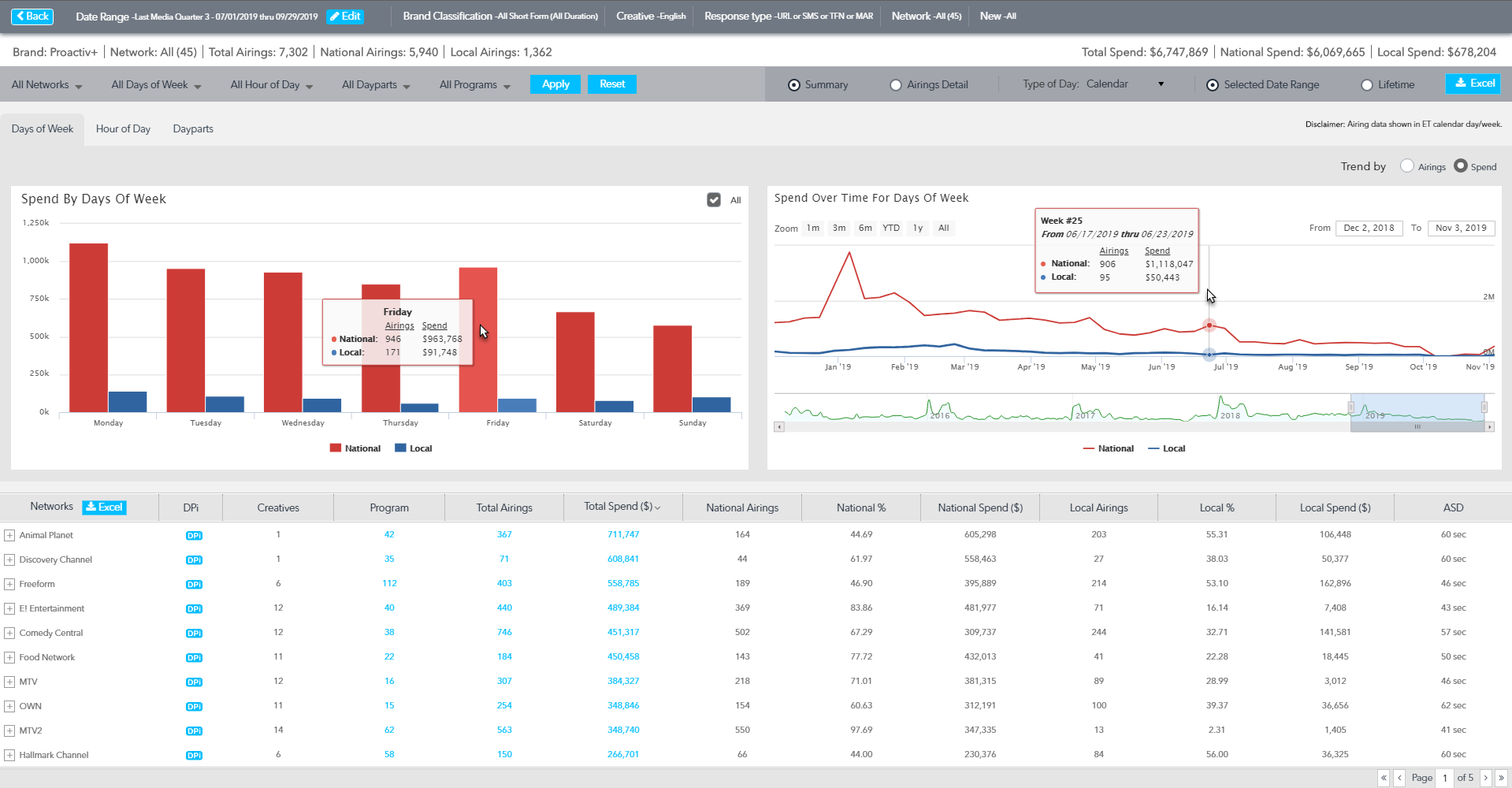 Global search

Find any advertiser or brand in seconds and gain access to all current and historical creatives and airings data.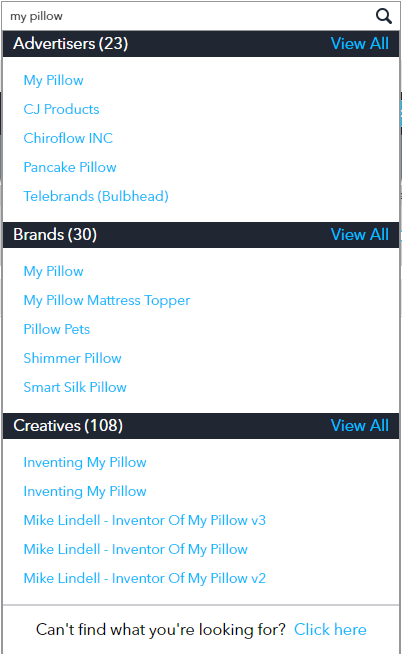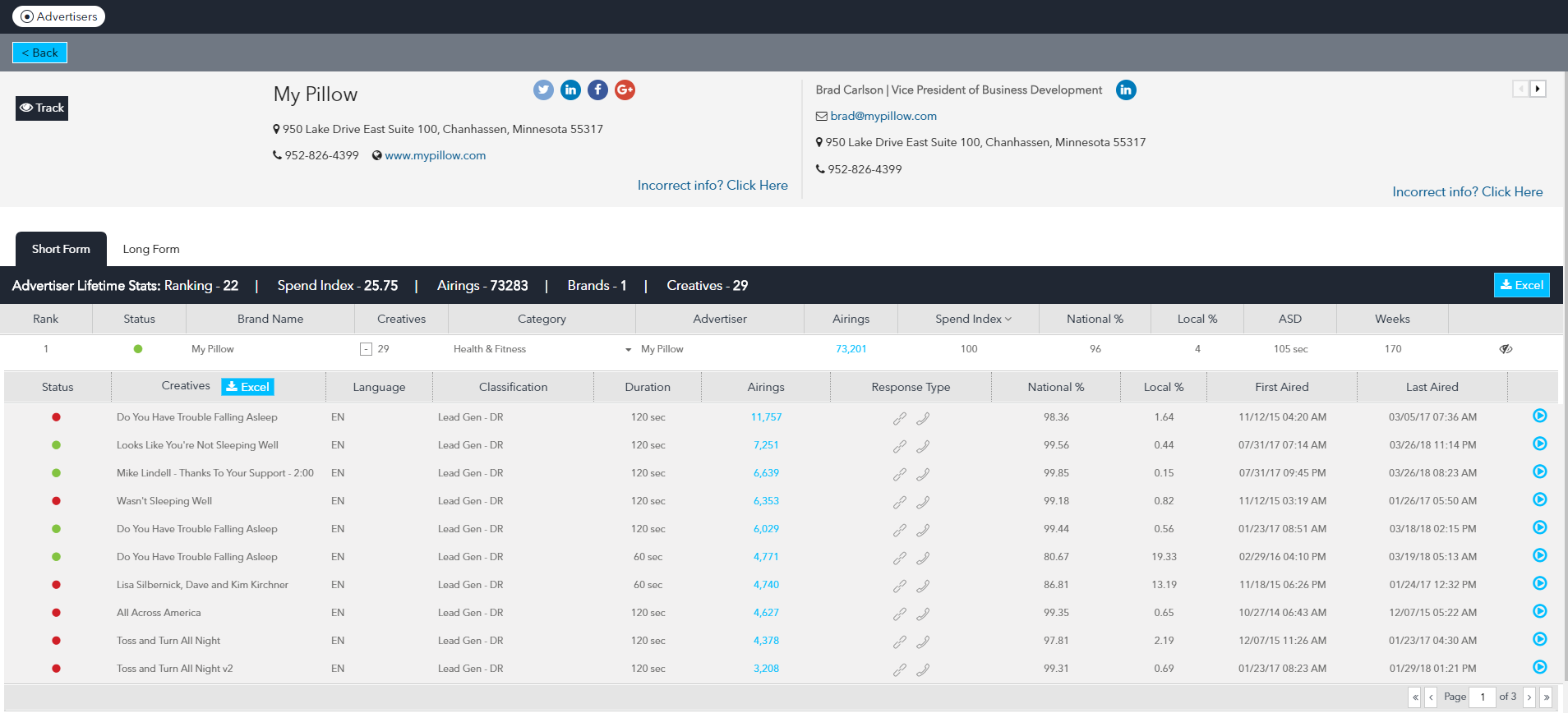 Tracking & alerts

Adsphere™ makes it easy to keep up to date on all the new advertiser and brands being launched on U.S. television across 190 industry categories. Schedule daily or weekly email alerts for any categories, networks, advertisers, or brands you wish to monitor.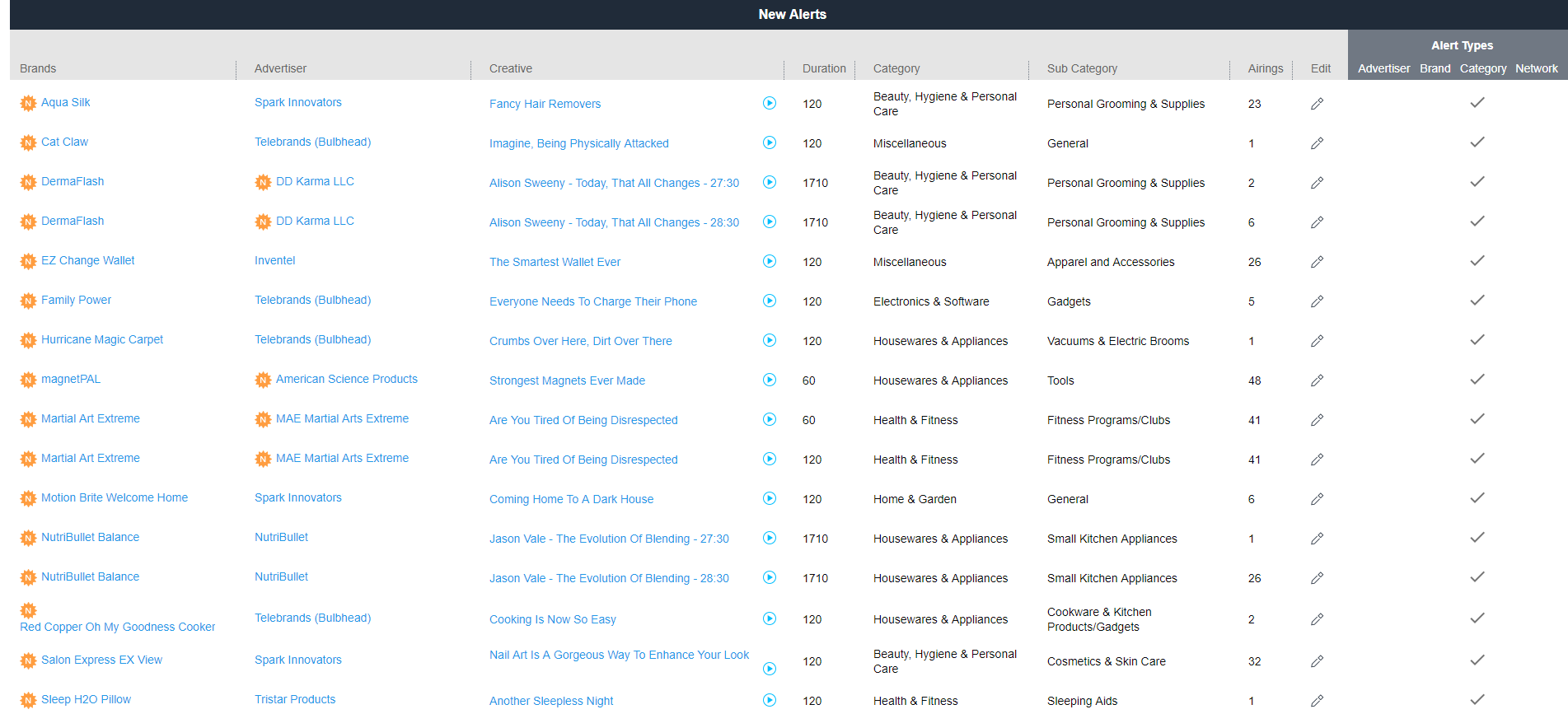 The opportunities

AdSphere™ has built the industry's largest advertiser contact database for the U.S. complete with phone, email, and social media links. It's easier than ever before to identify, qualify, and contact product suppliers.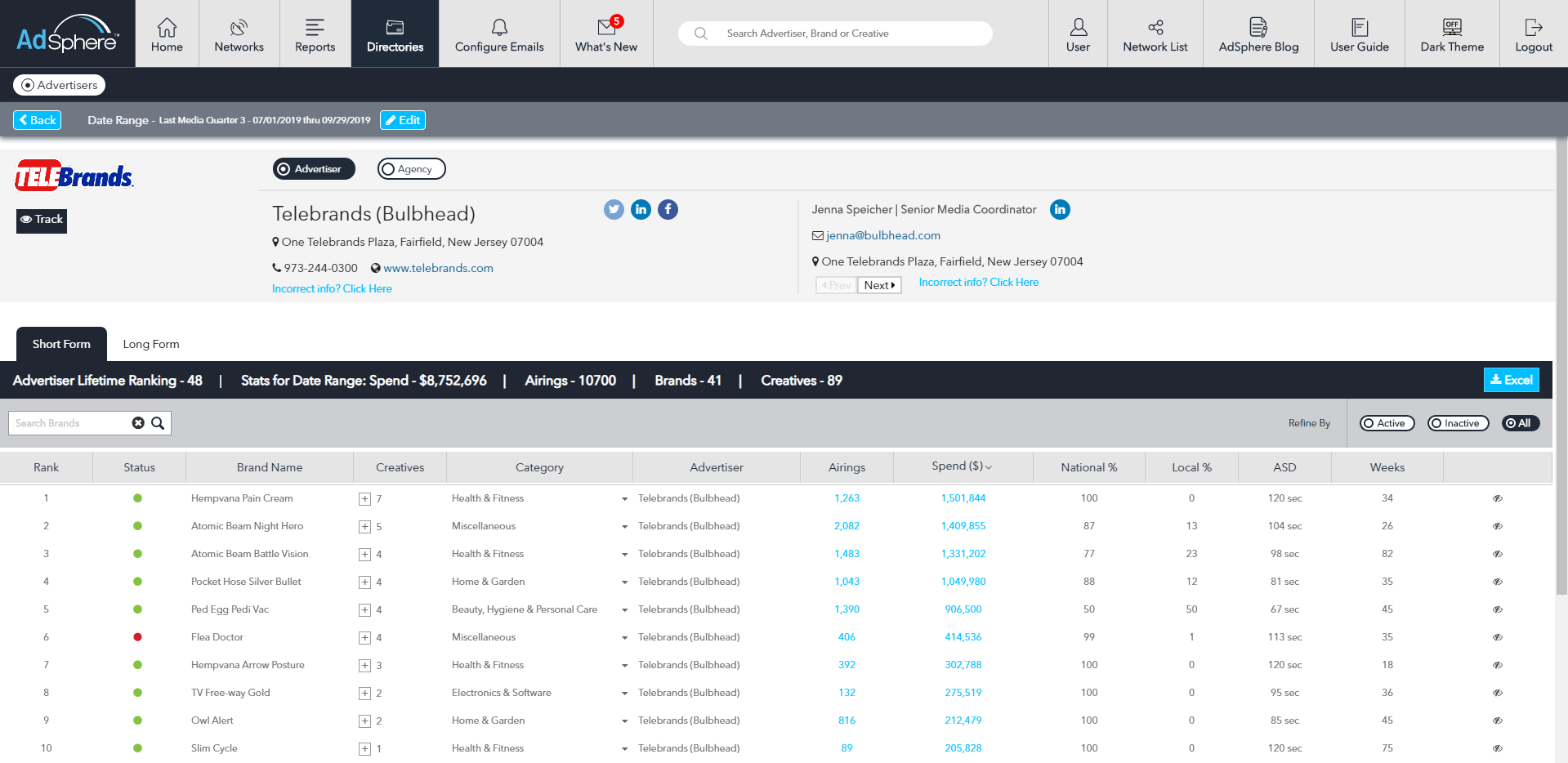 But wait, there's more!

Let us share AdSphere™ with you and your team for two weeks at no cost! Get started by scheduling a screen share demonstration today by clicking here.

Return to DRMETRIX Home page