How to bring AVS™ data into Google Data Studio using the DRMetrix AVS Connector
1. In order to use the DRMetrix AVS Connector, users must first sign up for an AVS Account.

2. Please login to AVS to obtain the API key which can be found under Company Profile | Detail Setup: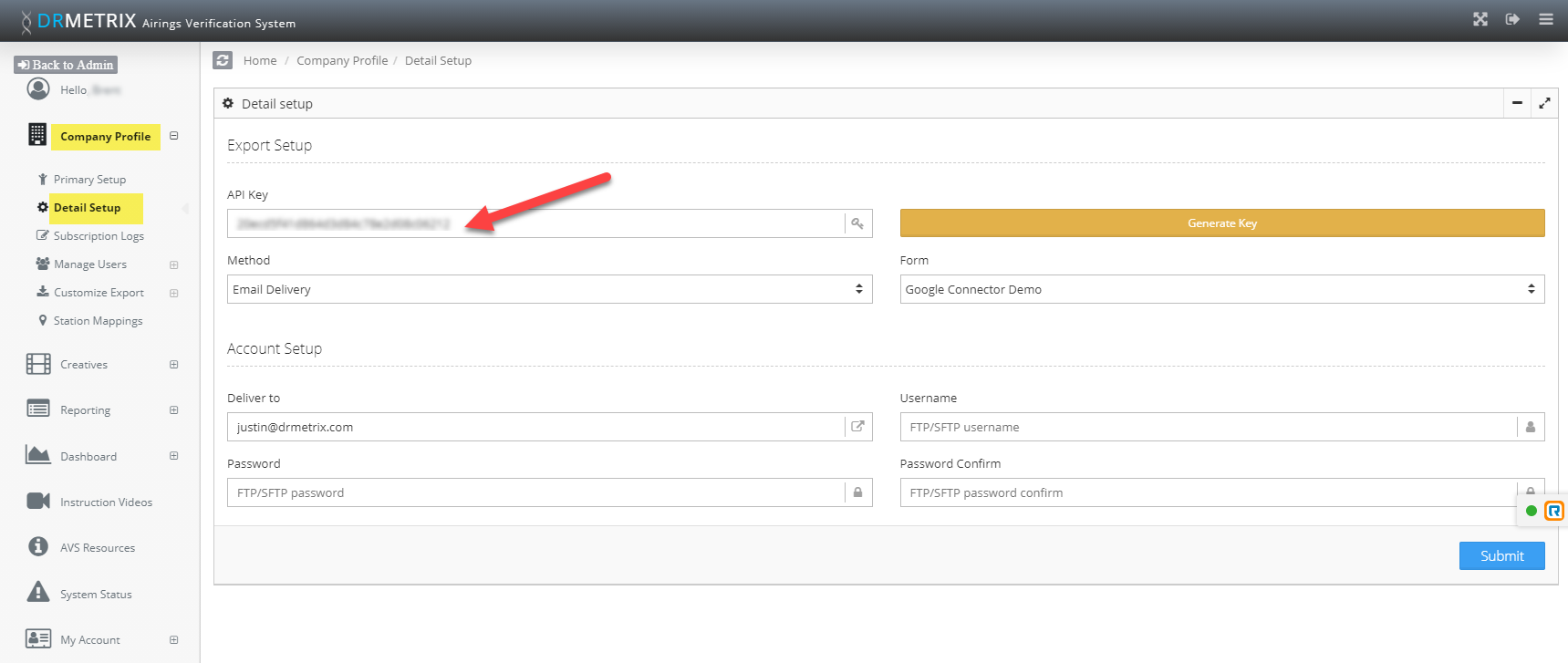 3

. Under Company Profile | Customize Export | Click "Add Report". Name your new report and choose "Google Connector" under Display Fields section as shown below. A default layout will populate under "Add Fields" which is recommended for the Google Connector. This layout can be further customized by dragging optional data fields on the left side of the screen to the right side active layout.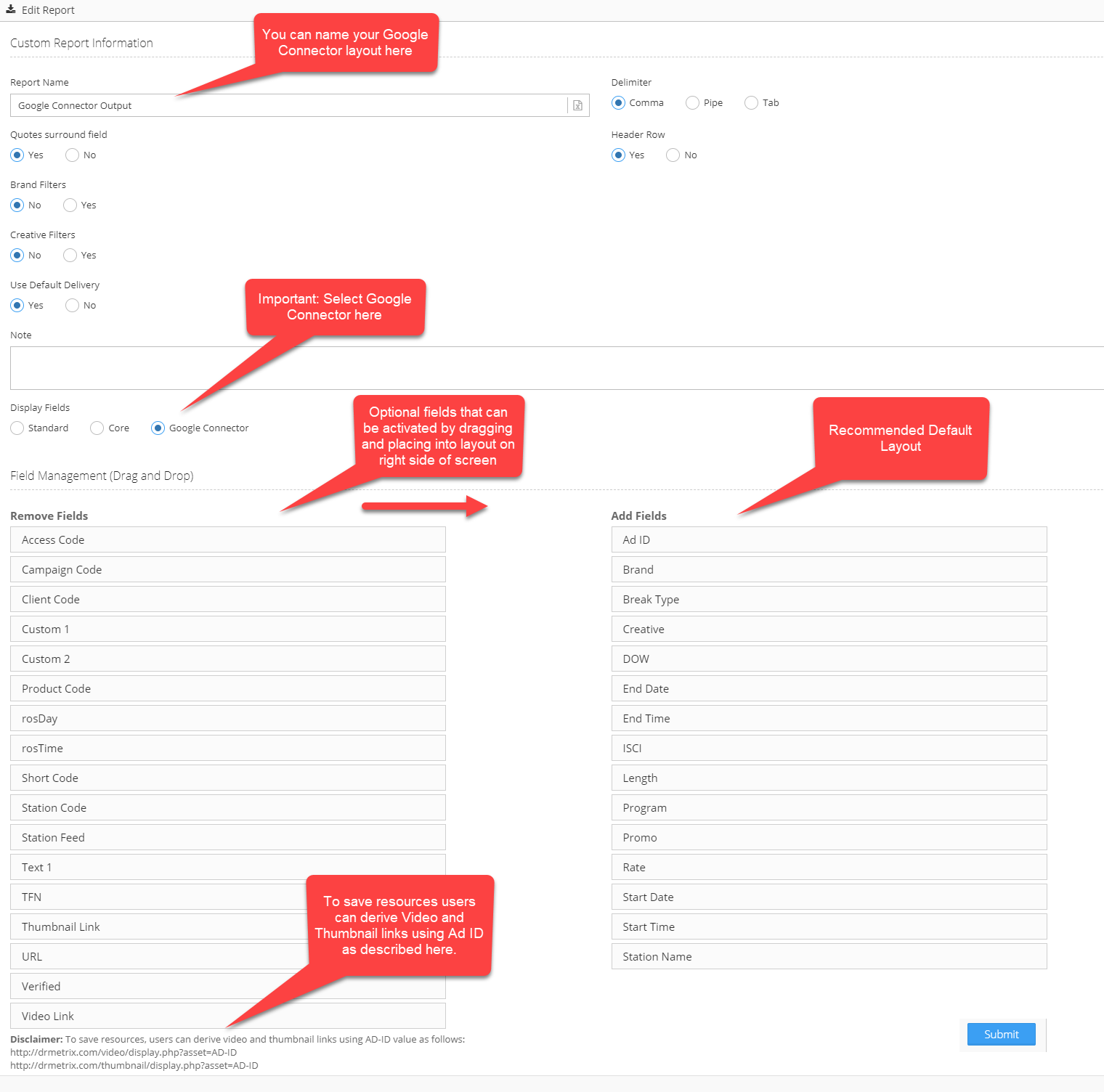 4

. In setting up the Google Connector on Google, please enter the API key from AVS as shown below.








5

. Once a data source is connected to the user's AVS account, the user can set a date range and begin creating reports in Google Data Studio!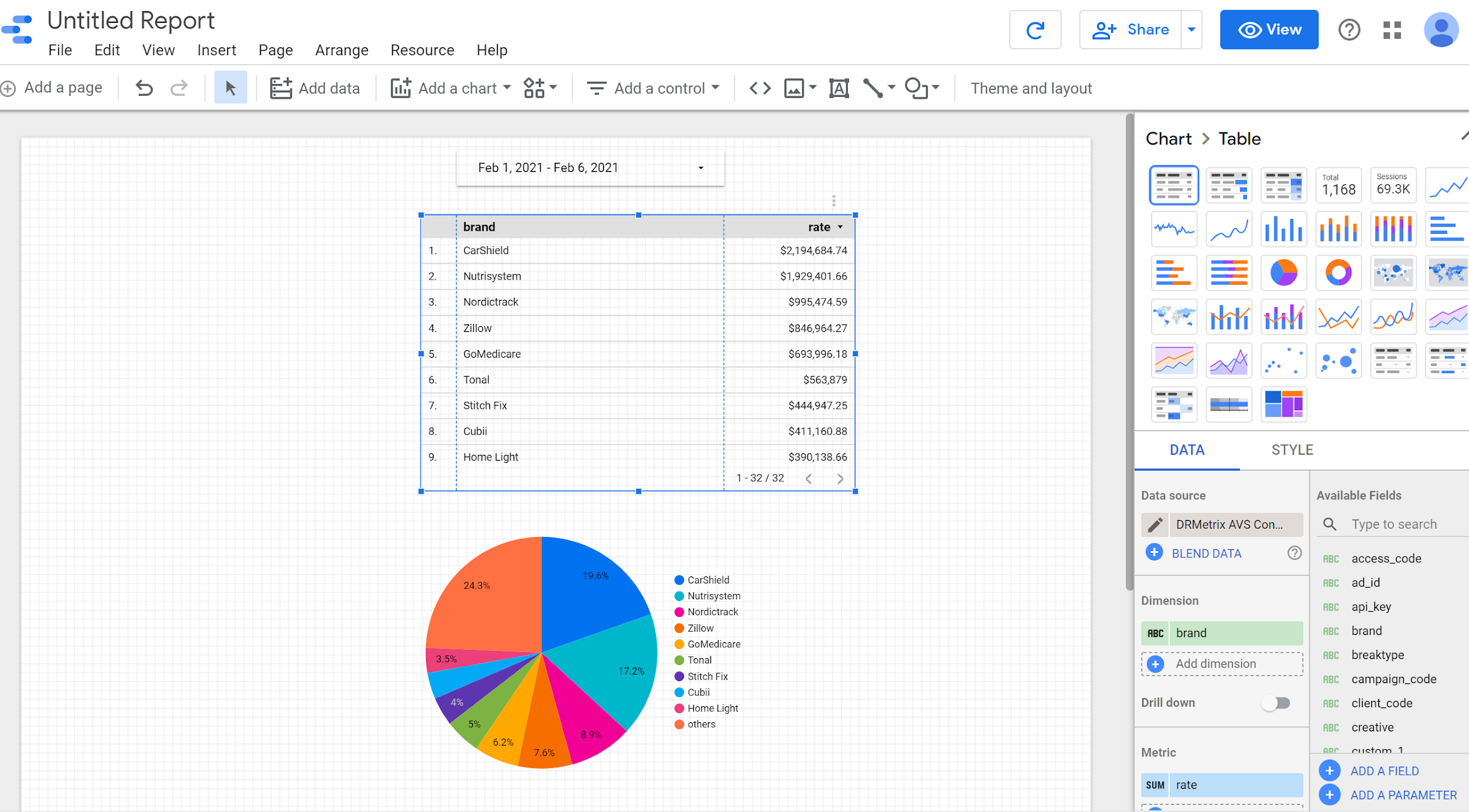 Return to DRMETRIX Home page